 See what we're pouring
Reds, whites, and in-between.
Shop our current collection
T-shirts and Hoodies, with new colors just in time for fall!
About Two Fox Winery
Curious about us?  Here's a little bit of our story…
Address
17812 18th St NW
Lakebay, WA 98349
Hours
Effective Sept 29 – Oct 29:
Fridays, 4pm – 7pm
Sat and Sun, 1pm – 5pm
Nov-Dec (Every 2nd & 4th Weekends | Fri-Sun):
Nov 10-12 | Nov 24-26
Dec 8-10 | Dec 22-24
Closed Jan-April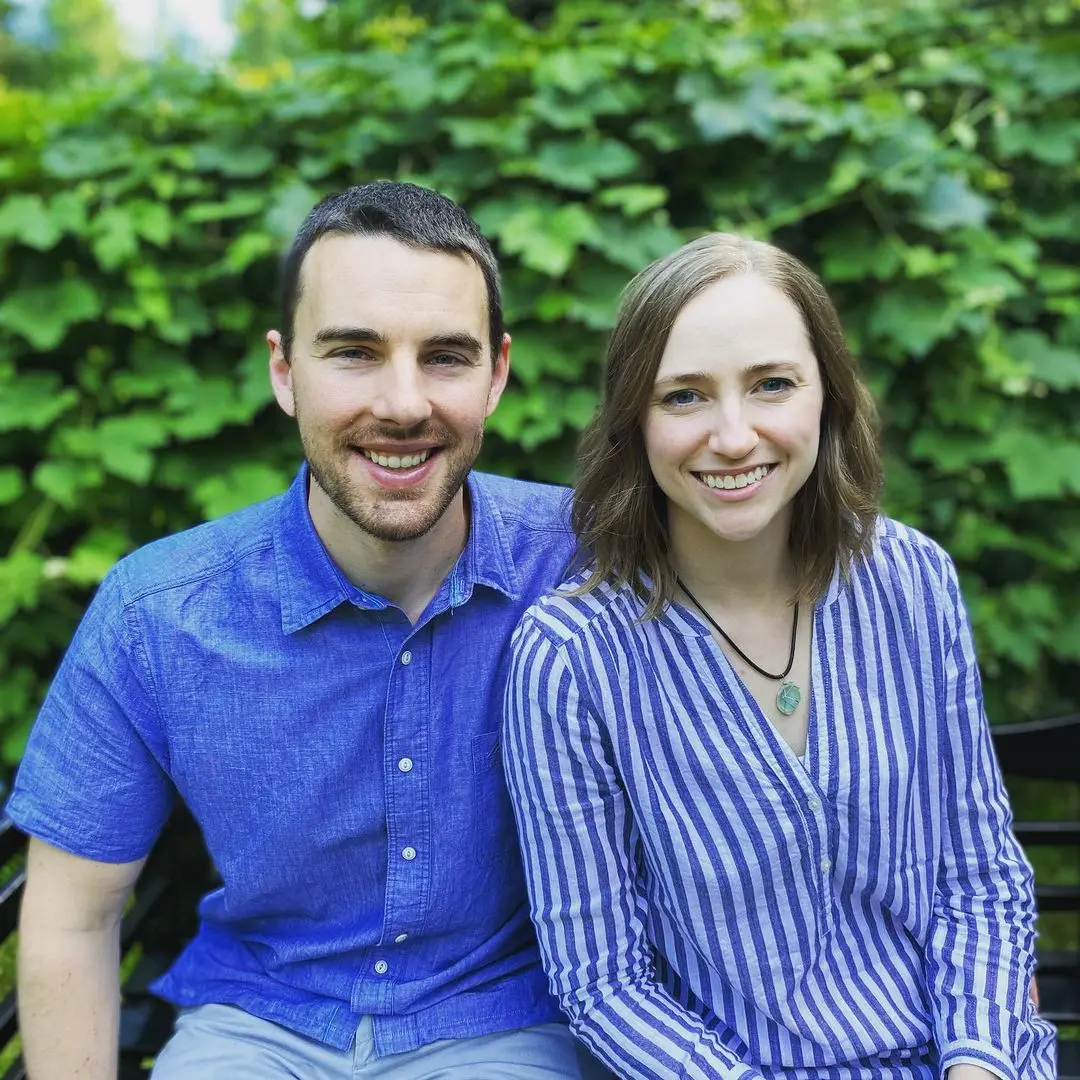 ABOUT US
The Wares
Two Fox is a cozy winery located on the beautiful Key Peninsula. We offer approachable wines suitable for any occasion. Whether you're slow-sipping in the sunshine on a camping trip or sharing strong pours with your family over Christmas dinner, we have something for everyone.
The Property
Set on almost 15 acres of mature forest land, our winery includes a tasting room, wine cellar, two small vineyards, and private residence. The previous owners created a one-of-a-kind property (formerly known as Trillium Creek Winery), but things had become overgrown, outdated, and in need of a little TLC. Join us as we rehabilitate the property and evolve with the Key Peninsula.
The People
We are Kyle and Tedra, high school sweethearts that were a bit bored with life and burned out from our healthcare jobs by our early 30s. Tedra began dreaming of cut flower bouquets and chickens, Kyle wanted a place to roast his coffee, and both had an increased appreciation for wine. It was time for a new adventure, because "wine not?". We want to build relationships with our community and offer a relaxing and tranquil place to sip delicious wine and pick up fresh roasted coffee. The year 2020 taught us that life is too short to not drink what you love. We love our wine and coffee and we think you will too.
P.S.
We are dreaming big but starting small while we continue to work our day jobs. Follow us on social media for the most recent updates!
Two Fox Winery
17812 18th St NW
Lakebay, WA 98349
Hours: TBA